How many of you love collecting seashells?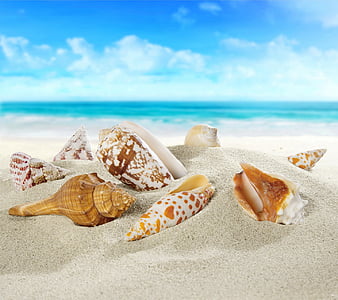 Seashells are colorful and they attract us towards them, and they are usually found on the beach in the sand, and they are in the water too. Some of the seashells have pearls inside them!
We are lucky that we have beautiful beaches that are filled with precious seashells. They come in several shapes and sizes too. Many people love to collect them and make jewelry out of them such as a necklace.
It is not easy to find seashells, we have to dig deep in the sand to discover them! It is like a treasure hunt for us to look for seashells. Sometimes, they start glowing like a shiny light and we eventually spot them out!
Overall, it is a great experience to track down these seashells on the beaches and from this we can create great memories remembering the ways how we acquired them into our lives!